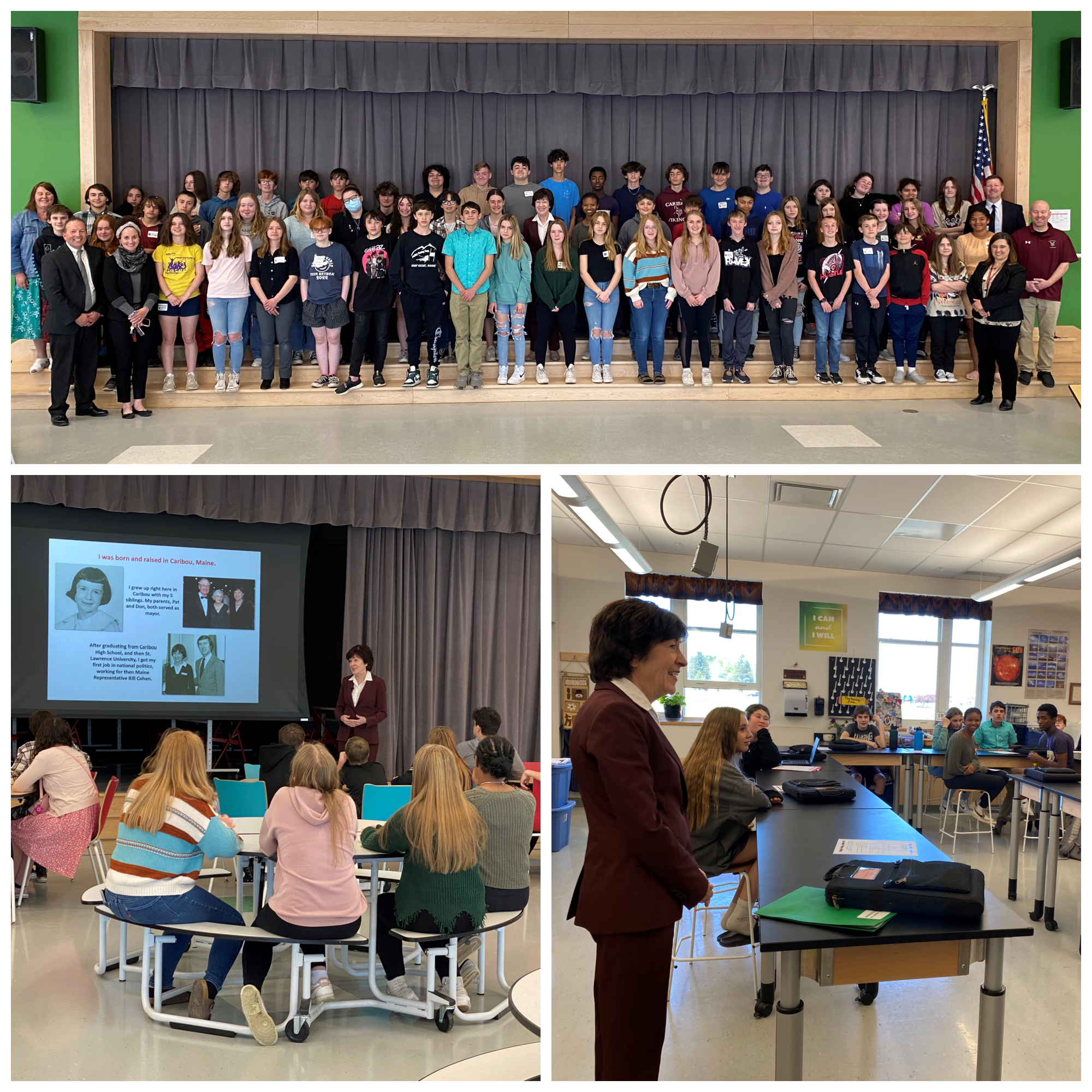 Click HERE, HERE, and HERE for photos of Senator Collins at Caribou Community School
Caribou, ME - This afternoon, U.S. Senator Susan Collins, a Caribou native, met with students, faculty, and staff at Caribou Community School. During her visit, Senator Collins spoke with the 8th grade class and described a typical day in the life of a United States Senator.
Her presentation gave students an opportunity to see the work she does for the state of Maine, including meeting with Mainers, touring Maine businesses, chairing Senate hearings, and speaking on the Senate floor.  She also took questions from the students and stopped in at other classrooms. 
"I was delighted to meet with the impressive students at the Caribou Community School," Senator Collins said. "I shared with them some of my experiences, from growing up in Caribou to serving in the U.S. Senate, to encourage them to work hard and follow their dreams.  These bright young people will be the future leaders of our state, and I told them they can do anything if they never give up."
Senator Collins has visited more than 200 schools throughout Maine during her Senate service and has long led efforts to honor our nation's public schools and improve our education system.
Caribou Community School serves more than 700 students in pre-K through 8th grade.
###